Was Islam created by Africans or A-rabs? Was Ancient Kemet religious or 'spiritual'?
On July 19, 2009 Dr Wesley Muhammad PhD will return to Harlem NY to address the raging controversy over the important question: Is Islam an Arab, slave-making religion or an indigenous African religious culture? Dr. Muhammad will address the following, among other topics:
• Ancient Black Arabia and its place within the ancient African GlobalCivilization, and the relevance of this to the origin of Islam
• The African Origin of Islam before the revelation of the Qur'an• The African roots of the original Ummah of Muslim community
• The Muslim invasion of Egypt
• Islam and Africa
• Muslim slave-raiding/trading in Africa and its relevance to the question:Is Islam an African religion?
• Is Allah a Black God or an Arab slave God?
• Was Ancient Kemet religious or spiritual?
And more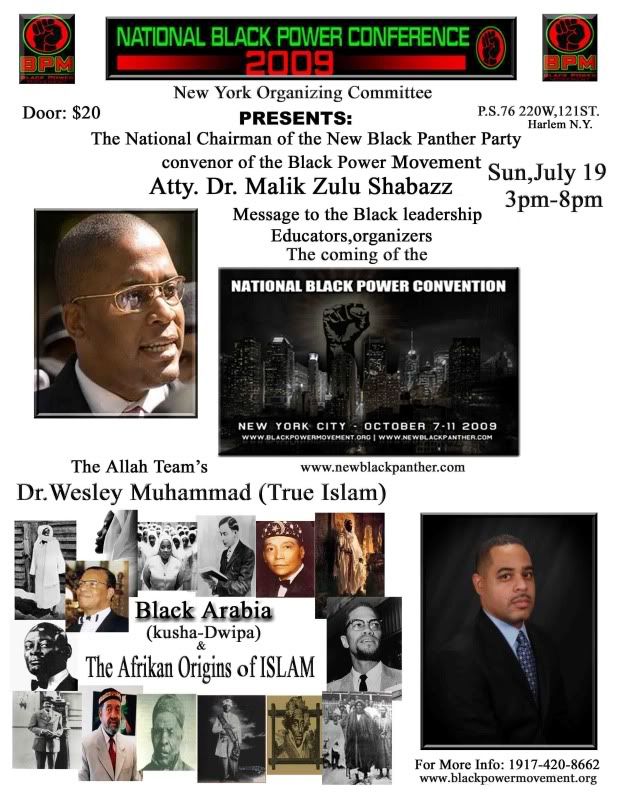 Coming Soon: Dr. Muhammad's New Book